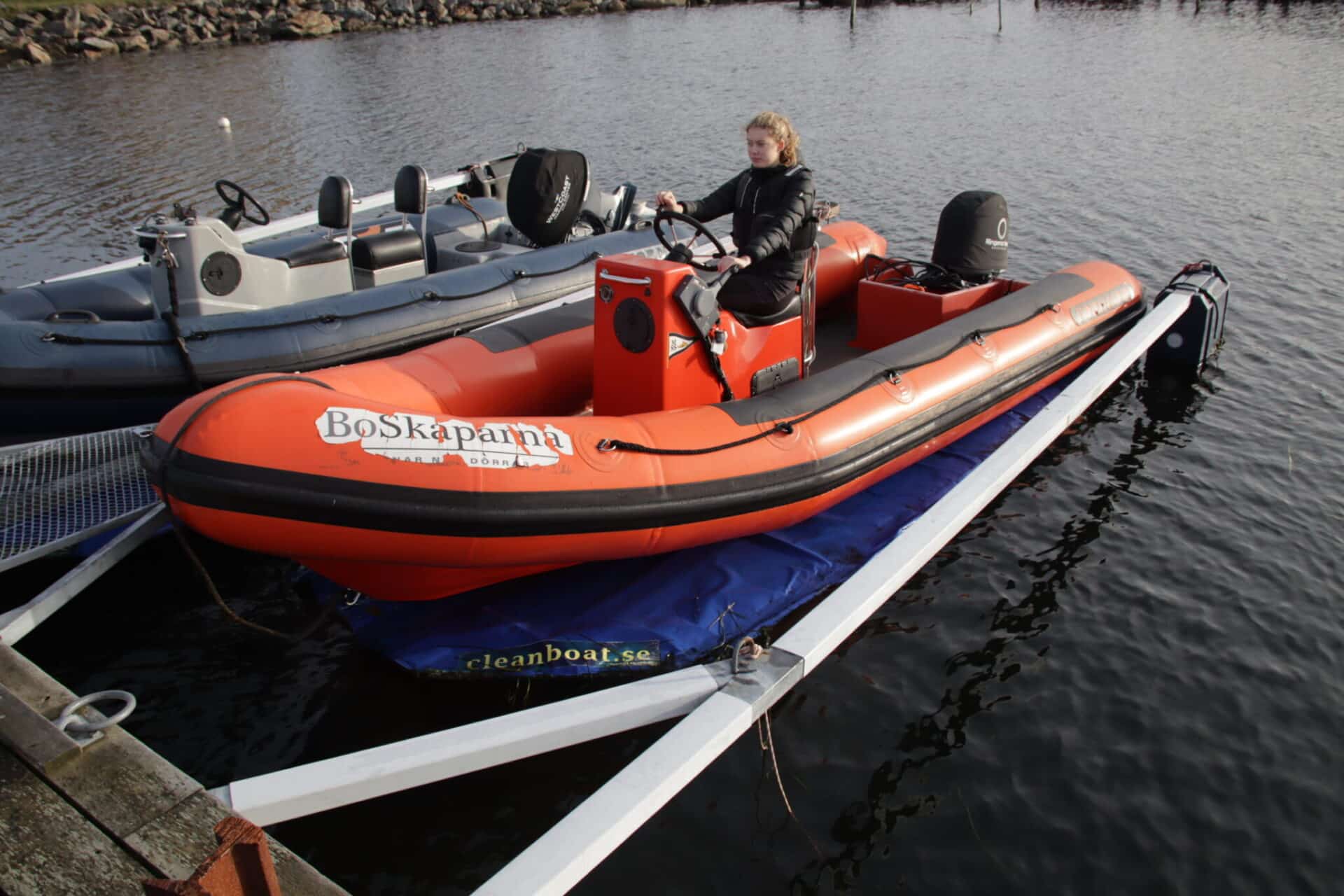 Marstrands yacht club
When you have several boats in a club, you constantly struggle to maintain and ensure that these are managed in a good way, but it is always just as difficult because there is a dissolution of responsibility in a club and there are so many involved that it is easy becomes so that no one grabs things because you think "that someone else will take care of it". We at MSS had struggled with this for many years when it came to our ribs. We had no primer on these so it had to be constantly picked up to be washed at the bottom and it was only done sporadically. Therefore, we sought an alternative solution to the problem. We are a sailing club to 100% and it did not feel good to start painting the bottom of our boats because we are constantly trying to think about the environment and at the same time reduce the workload on officials, and that was when we found CleanBoats hull protective cover.
So our goal was to just do the maintenance in a better way, but it became so much more for us.
Our boats are used by 50% of our sailing school teachers who are aged from 13-20 years old. With the hull cover, we suddenly got new benefits that we had never imagined.
When you drive up on a hull cover, the boat is where it is. You do not have to think about it going away after it is parked. This has meant that other wear on the boats has decreased significantly. And for the younger teachers, it has been a lot easier because they do not have to struggle to hold on to the boat while mooring. You drive up and the boat is in place. Then you can calmly attach the mooring ropes and fold up the engine. We adults who use can easily fill the boats with material without having to worry about the boats going to the right and left, boats are where you left it…
So the hull cover for us have made life so incredibly much easier. We don't even have to think about the boats anymore, they just lie there in all weathers and you just jump in them when needed. Then the boats are completely clean at the bottom when we pick them up, so it saves us a lot of time, while we are kind to the environment!
We at MSS can warmly recommend CleanBoats hull protective covers!
Marcus Blomberg
President
Marstrands Segelsällskap